Save Money, Big Moon Sky Coupon Code

Discover Which Collection Fits Your Lifestyle

100% Quality Guarantee California Complaint
Free Shipping in California
Secure Purchasing

WELCOME TO BIG MOON SKY
At Big Moon Sky, we provide curated cannabis collections, delivered straight to your door. Featuring some of California's best products, each collection contains everything you need to enjoy a customized cannabis experience
01
Learn about our collections and the product included in each.
02
Choose the collection that fits your lifestyle. Each collection contains cannabis products created specifically for you.
03
Purchase your collection and enjoy free delivery right to your door. All purchases are 100% secured.
Ordering cannabis online in California couldn't be easier, guarantee the best price with this Big Moon Sky coupon code!
BROWSE ALL OF OUR CURATED COLLECTIONS
Looking for relaxation? Try Our Mellow Collection.
Want to spark creativity? Try Our Inspiration Collection.
Each collection is designed to give you the effects you desire, while keeping things easy, elegant and fun.
MEET OUR PARTNERS
Quality cannabis begins with the talented people who product it. We are proud to have developed partnershipswith growers and producers who share our philosophy of quality, value and service.
OUR PROMISE
We are committed to delivering an intuitive and exquisite shopping experience. Every purchase is backed by our personal guarantee.
Every one of your purchases is backed by our guarantee and we commit to deliver an exquisite shopping experience.</p?
OUR PARTNERS
Quality cannabis begins with the talented people who produce it.
We are proud to have developed partnerships with growers and producers who share our philosophy of quality, value and service.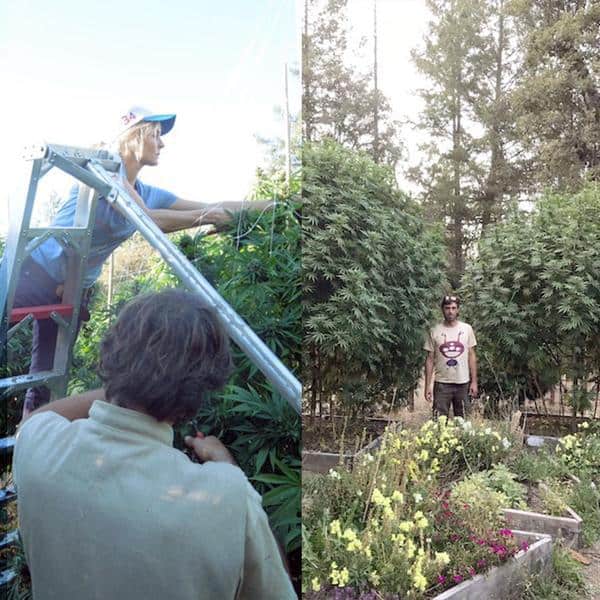 'Walking the land educates me as to what to grow where and when.' – Shane Osbourn
Prior to developing his farm in the emerald triangle of Northern California, some 10 years ago, Shane traveled the world learning all there is to know about the cannabis plant and its mythology, including Northern India and Kashmir, the origins of cannabis.
Shane believes in the importance of terroir (the effect of soil and climate on a plant), and as a grower is invested in connecting people with the nature of the cannabis plant and the nature and environment where the plant is grown.
Shane's philosophy on growing cannabis has evolved through a mentoring program, that he was fortunate to go through and learn from marijuana farmers with over 30 years of growing experience.
His growing methods have been focused on the core ingredients critical to nurturing high quality cannabis: organic, native soil and always growing from seed.
He has been diligently breeding plants for the last 10 years working with fruit flavors and smoking effects that allow people to attain a variety of experiences, from a high that is calming but energetic to effects that relieve pain both physically and emotionally.
WE ARE ALL ABOUT BUILDING QUALITY RELATIONSHIPS
Alicia Yandell – balancing a life of business, family and cannabis
Alicia reflects the epitome of someone who balances all the stresses and joys of running both a business and a family. Her life reflects a common situation – trying to navigate her way through the twists and turns in the road as she educates herself on all the varieties, strengths and influences of cannabis products in the market. She has a profound interest in finding the right products that she can use safely, in the right quantities and at the right times.
Follow her as she continues her journey and heck you may find that you can use the lessons she learned to help you in your own journey.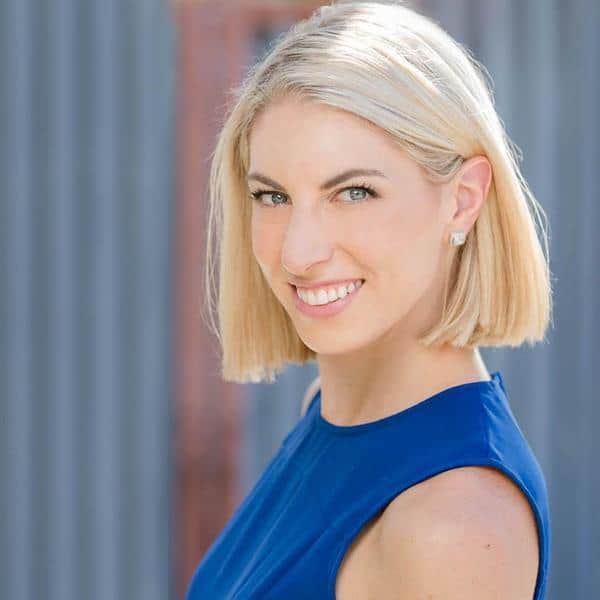 BORN FROM THE WINE INDUSTRY
WE COMMIT TO DELIVER
EXCEPTIONAL CANNABIS
OUR STORY IS JUST LIKE YOURS

We each had our pains or aches, wanted a helping hand on the weekends without the calories or hangover, or needed the creative boost when crashing on a deadline. California's passing of new, chill cannabis laws was welcome news and we ventured out to try cannabis in what we thought would be a quick and easy process.
It wasn't.
What is with these strains? We finally learned what Cabernet Franc is now we have to decipher Girl Scout Cookies and Donkey Balls OG? We look for dosage info, and our options are 'coma' or 'someone please stop grandma from licking the Uber driver.' We popped into a dispensary and were not ready for Wonka's journey through Candyland (we couldn't find the infused snozberries). Even the online companies sent a guy into our living rooms who, while very nice, reminded us a bit of our brother-in-law, and who wanted me to pay in cash (also like our brother-in-law).
Worse still, we couldn't even talk openly about it to our friends because there's still a stigma around cannabis that doesn't make sense.
We wanted to change all that…and so began Big Moon Sky.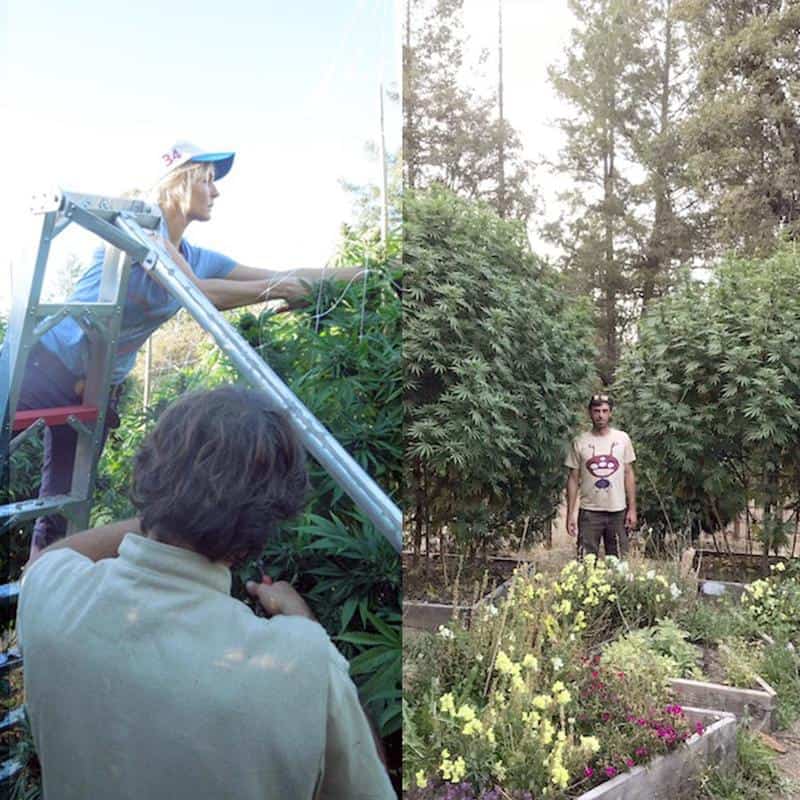 PROVIDE A PREMIUM PRODUCT
We helpfully classify products based on the effects you can expect, and provide information about the source of each product. This way you can focus on how you want to feel when using the product and choosing the ingestion method that works for you.
All of our products are locally farmed and produced using only natural processes and methods.
A SIMPLE, LEGAL, SECURE AND SAFE WAY TO BUY.
Apart from setting the standard for online cannabis shopping, we pride ourselves on developing a platform that adheres to current compliance and legal standards in California.
Legal – Big Moon Sky is the first company in California to receive the State license allowing legal online delivery of cannabis.
Secure – Our purchasing experience is oriented around a checkout process that is always secure for you.
Safe – We own our own distribution service. Big Moon Sky employees deliver our products directly to you to ensure your privacy is respected and purchaser signs for the delivery.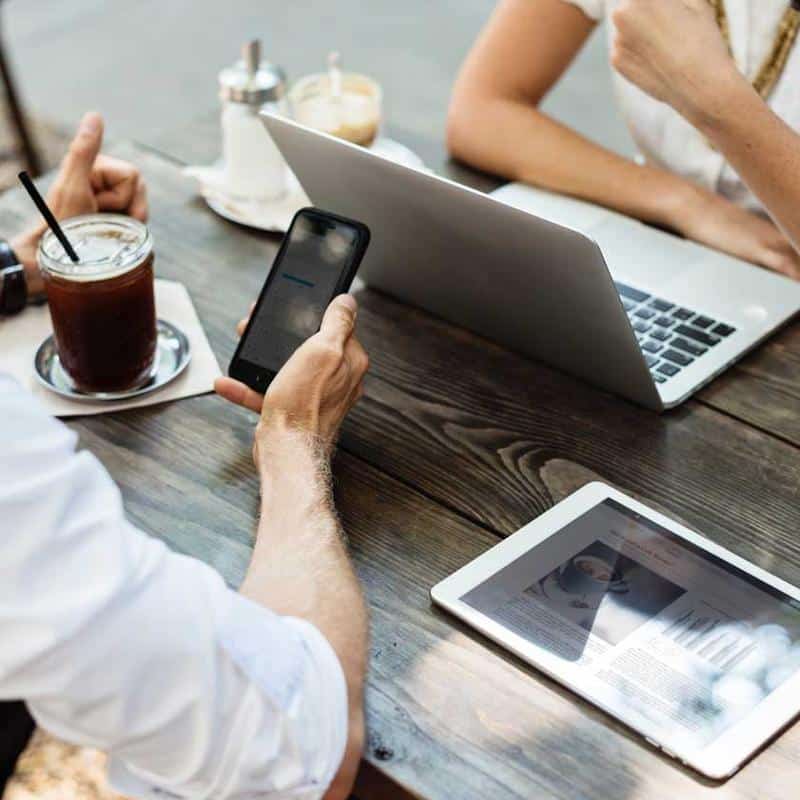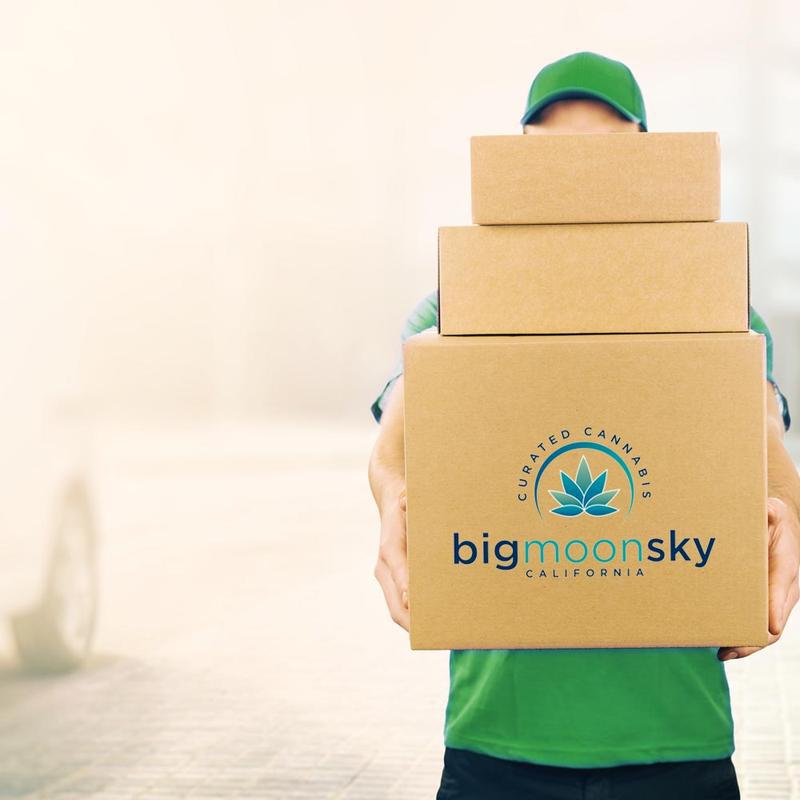 BEST IN SERVICE, EVERY TIME.
We offer convenient delivery – across California – on your terms. Our drivers are our friends and family who are committed to providing a safe and easy delivery – don't be surprised if they text you when they are on their way!
Delivery is always free, checkout is always secure, and we are always just a phone call or email away.
ZACK C
Between the brainstorming sessions, board meetings, and delivery ride-alongs, Zack spends much of his time pretending he knows a lot about wine. He pairs his wine with adventures around the globe visiting friends and making new ones. He is happiest at home in California where he spends as much time as possible on the water, or on the grill, or on the lash. You can reach him anytime at ZackC@bigmoonsky.com.
Zack is the CEO of Big Moon Sky and lives in your wine country, Napa.
KRISTIN J
The best trivia teammate on the planet, Kristin hones her witty, factual prowess by engaging in debates with anyone who shares her love of the house red wine. Kristin has travelled the world collecting a series of food and nature photos that Bourdain has tried to steal twice (we are just kidding – love ya Tony). When she's not sourcing our products or connecting with other movers & shakers, Kristin enjoys all things Duke University and Dan Le Batard.
Kristin is COO of Big Moon Sky and represents proudly from Oakland. You can reach her at kristinj@bigmoonsky.com
JAMES B
Our search for a founder with an accent took us around the globe – and then back to San Fran where we met James. LinkedIn literally can't contain him since James is a lawyer, telecom expert, wine CEO, rugby player (so he claims), marketing strategist, and hopeless romantic. James was also born in Australia, married to a Brit, and the father of an American. If you ask him, he will tell you he is 100% Californian (and that's not a knife…).
James is head of marketing and keeps his body in London and his heart in San Fran.
Always get the best Big Moon Sky coupon codes and more at the World's largest online cannabis coupon code directory, Save On Cannabis
Visit  Big Moon Sky for more!