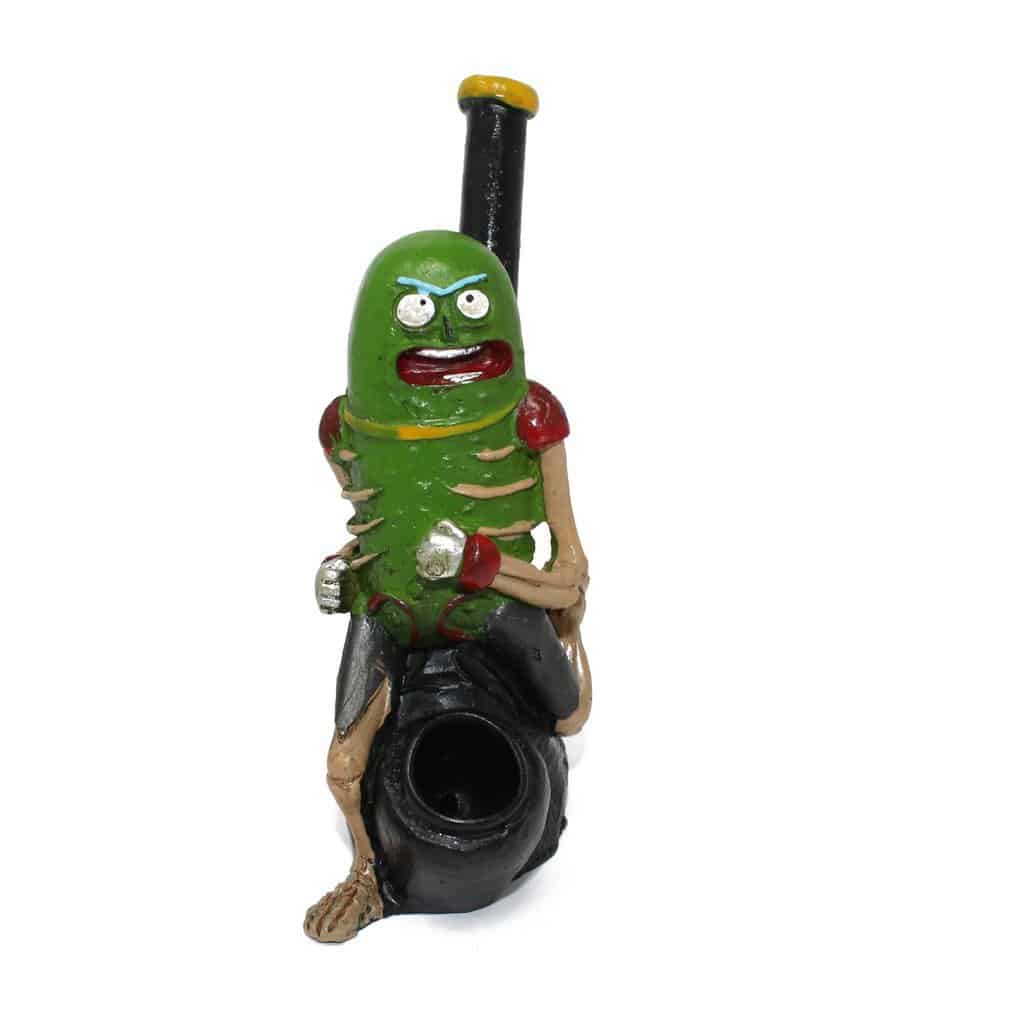 Hand pipes also referred to as "glass pipes," are one of the most conventional ways of enjoying a smoke session. Hand pipes might be the most convenient ways of smoking because water isn't required. All you need is your tobacco and a lighter. Hand pipes are perfect for those who are constantly on the move due to them being extremely practical. If you're interested in hand pipes that use water, be sure to check out our collection of bubblers.
Hand pipes aren't necessarily just for people who are constantly on-the-go. We all enjoy a nice sesh at home, and a hand pipe can always be added as a collection piece. The Source of All offers a wide collection of glass, silicone and resin pipes in different shapes, sizes, and colors. We're constantly introducing new pipes to the market, so be sure to keep up with what we have to offer you.
As you browse through our collection of hand pipes, you may find yourself left with a ton of options. To find out what is best for you, you need to understand the difference between different hand pipes. The Spoon Pipe is arguably the most well known hand pipe style. These hand pipes often have artistic handwork within the glass of the pipe, which makes it perfect for those who love artistic collection pieces. It features a longer handle than other pipes, and also has a rounded deep bowl at the end of the pipe.
If you're looking for a unique themed styled hand pipe, be sure to check our collection of resin pipes. We offer over 50 different styles of resin pipes, and introduce new styles on a weekly basis. These pipes have quickly become a fan favorite because of the designs we offer and the affordable price it is sold at. They are made with a combination of resin and ceramic.
Chillums are arguably the most practical and convenient hand pipe there is to offer. They are smaller in size than other hand pipes, and they are discreet. Chillums are simple pipes with only two ends. One end is used to pack, the other end is used as a mouthpiece. They are offered in different styles such as glass, stone, wood, and acrylic. If you're looking for a simple, discreet, and convenient pipe, then check our collection of chillums. You'll find a wide selection and will definitely be satisfied.
A new style hand pipe that is becoming a fan favorite is silicone pipes. Silicone hand pipes are gaining popularity because not only are they break proof, but they also work just as well as glass hand pipes. Many people have the issue of breaking their hand pipes, however with silicone hand pipes it is no longer an issue. If you're tired of the stress when breaking you're glass pipes, be sure to check out our silicone pipe collection.
Lastly, you may be interested in checking out our collection of Sherlock Pipes. These pipes have the look of an old school pipe, and are shaped vertically. From a functionality stand point, sherlock pipes are very similar to the spoon pipe. These pipes are available in glass and silicone form.